Amazing Zenith Adventures!

Closer to home, Paul Hajdu shows awesome "low and slow" flying over the plains of Kansas! Check out the video!
Take a step inside our factory! There are many ways to check out all of the designs to see which one would work the best for you, but one of the best ways is to come and visit us at the Zenith factory! We enjoy sharing our building experience at our monthly factory workshops, giving tours of our manufacturing process, and taking visitors on demo flights to make the learning experience informational and fun!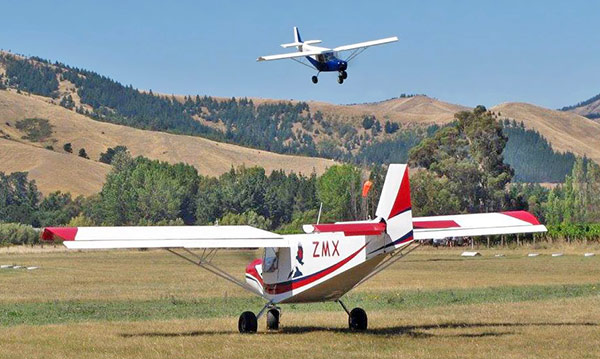 Come prepared to work and experience first-hand how you can build your own kit airplane! You don't need any experience, skills or tools to attend. Zenith Aircraft's factory workshop is structured as an informal hands-on workshop, to allow participants to gain introductory building experience using
standard kit parts
,
drawings and manuals
, and
basic sheet-metal tools
. Spend a couple of days at the Zenith Aircraft factory and meet with fellow aviation enthusiasts – all while gaining valuable hands-on building skills!
Need Tools? Purchase A Zenith Tool Kit!
Need tools? Basic tools are needed to build your own kit aircraft and it is always good to make sure you have everything you need. Zenith Aircraft offers complete tool kits you can purchase that include all the basic tools you'll need to get started on building your own airplane!


The tool kit includes:
Pam-American, model 60-310, 3600 rpm
Pneumatic Riveter with Custom Machined Heads, with air regulator valve
Spiralux Hand Riveter with Custom Machined Heads
"Cleco" temporary fasteners (supplied in recommended quantity)
"Cleco" Pliers
4 Toggle Clamps
4 Finger "Handi-Clamps"
Drill Bits (#30, #40 and #20, supplied in recommended quantity)
Left and Right WISS sheet-metal snips
Adjustable ("accordion") hole spacer (10 holes)
Metric tape measure
"Sharpie" felt tip markers
Vixen "Metal Mover" 8-inch hand file
2 half-round 8-inch hand files
Edge distance marker block
We make it easy!
Click here
to purchase your complete tool kit from our online store.
(The tool kit can be crated and shipped together with the airframe kit at no additional charge. The complete tool kit has a shipping weight of approx. 31 lbs. when shipped by UPS. Estimated shipping cost of approx. $24.00 throughout the USA. The actual items, quantities, and tools specifications are subject to change without notice, depending on aircraft model.)
 Click on the photo below and watch the video to get a better idea of what you will receive with your complete tool kit purchase!
First Time Flying SAM Aircraft!
Zenith Aircraft Hat Designs!
Our four NEW Zenith Aircraft hat designs are ready and available for purchase! Click here or on the above Zenith Aircraft Hat Designs photo to order our great Zenith Aircraft apparel items!
Zenith Aircraft Company

(573) 581-9000

Contact us today to get started on your own Zenith plane!