Learning and Mentoring for the Future
Zenith Aircraft is committed to sharing our wealth of knowledge and experience with groups of individuals who share an interest of working together to build one of the models (CH 750 CRUZER, STOL CH 701, STOL CH 750, and Zenith CH 650) of Zenith airplanes. We understand the importance of mentoring the youth of today to help grow the aviation community for tomorrow. An abundance of camaraderie is established and the enthusiasm is contagious when a group of motivated individuals come together to help build an airplane.
There are ways of accomplishing a Zenith group build project through EAA/RAA Chapters, Flying Clubs, Schools, or any other organization who is interested in working together to build an airplane. Zenith is here to help! We have resources and ideas to share providing information for groups to use when deciding how they would like to start their group build project.

Chris Heintz designed Zenith Aircraft models with the novice builder in mind. There are many advantages of the designs that works well for group build projects, including: low investment, modular construction, short build time, simple skills, clean/low hazards, proven design, conventional materials, flexible options (blueprints, parts, & kits), and an unparalleled support structure!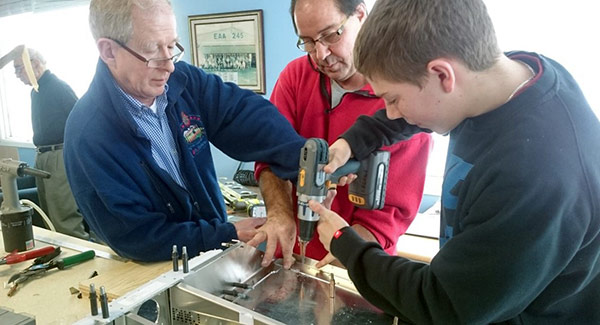 EAA Chapter 245
started their group build project as Mark (EAA Chapter 245 Member) discusses below:
"In 2015, EAA announced a plan to provide to qualifying EAA Chapters a set of wings, a
Gift of Wings
, to encourage the chapters to build an aircraft and subsequently use that aircraft to promote aviation. What a great idea! 
EAA Chapter 245
is one of the lucky Gift of Wings recipients!
"We have benefited from terrific support from the Zenith factory. A huge thanks goes out to Matt Heintz for spending the weekend with us, providing an excellent training/briefing session, then looking over our shoulders to ensure we got started on the right foot. With over 20 chapter members on hand, we did indeed get off to a good start. At the age of 15, our youngest builder this weekend burns with youthful enthusiasm and desire to learn. At 88 years of age, our oldest builder shows no less enthusiasm and excitement about the project, and adds a heaping helping of experience and wisdom. The atmosphere in the hangar carries a wonderful blend of warm camaraderie, determination, good humor and teamwork.  The place is positively a-buzz with activity and energy!
"We've listened intently to Matt's sage teachings, completed the practice kits so generously provided by Zenith, and begun working on the sub-assemblies. The team I'm working with has started the firewall, while another team has the LONG fuselage sides to prepare.  Yet another team has undertaken the task of assembling the lower fuselage.  As the drills fall silent we can see the skeleton of this bird beginning to rise from the pile of parts. We're looking forward to another session of building next weekend!"
View the
full story
of EAA Chapter 245 group build project. Thank you for sharing your chapter experience with us!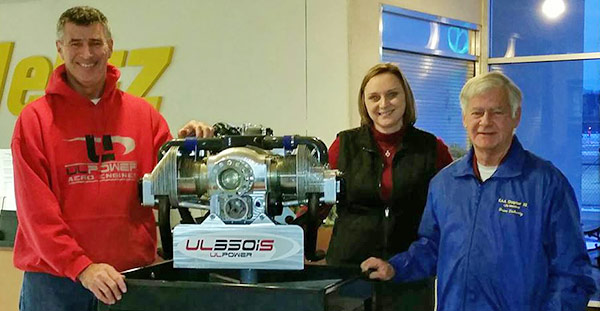 Let's get your Zenith group build project started! For more information, contact us via email at Rebecca@zenithair.com or call 573.581.9000.
Join Us This Week At The
Sebring Light Sport Aircraft Expo! 
View our flight to Sebring, FL last year by clicking on the above photo!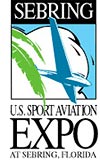 Now is the time to make plans to join us this week at the 2016 U.S. Sport Aviation Expo in sunny and warm Sebring, Florida!
We're looking forward to our trip down south from Mexico, Missouri flying our Zenith factory demo airplanes!
January 20 – 23, 2016, Sebring, Florida
We look forward to seeing you there!
Visit Us for Tours, Demo Flights, and Hands-on Factory Workshops!
(The 360-degree video is only viewable using
Google Chrome
 on desktop or using the YouTube app on phones or tablets. If the video doesn't work in 360, open it on YouTube 
here
 or Facebook
here
.)
Join us for one of the upcoming hands-on workshop to start learning how to build your own Zenith aircraft!
Zenith Aircraft Company's
factory workshops
have become popular with sport aviation enthusiasts giving them the opportunity to gain valuable hands-on experience in building their own Zenith Aircraft kit plane.
We invite you to come and visit us to take a factory tour to learn more about the kit manufacturing process and a demo flight to gain your full Zenith experience! Join us and have fun!
Zenith Aircraft Apparel…SHOP EAA!
Four new Zenith cap designs are almost ready! We will share the designs soon!